IMAGE SKINCARE FACIALS
Heritage Signature

IMAGE

Facial ................ $75
---
SKIN TYPES: Aging, dry / dehydrated, dull/tired, pregnant, smoker's complexion. The Image Signature facial repairs and renews skin's health with its enriched Vitamin C to revitalize dry, dull aging skin. This is a perfect hydrating facial; extractions will be performed which will remove congestion and debris from the pores. A retinol enhancing serum will help tighten aging skin. "A cocktail blend" of Vitamins A, C and E will nourish while Hyaluronic acid deeply hydrates. A lightening serum will then be massaged into the skin to even out skin tone and reduce any redness. The eye area will also benefit from a hydrating vitamin C enriched gel.
When finished, we don't forget your lips …we apply the balancing lip enhancement for moisture and to diminish fine lines.
---
The MAX Anti-Aging Facial ................ $80
---
SKIN TYPES: All skin types: aging, dehydrated. Receive the MAXIMUM in anti-aging prevention while simultaneously drenching your skin in luxurious hydration. This is a progressive exfoliating treatment containing the most advanced fusion of ingredients including plant derived stem cells that supports skin's natural defense mechanisms and repairs cell damage. Peptides will help work to plump the skin. AHA's new sophisticated forms of Vitamin C all work together to provide the MAXIMUM in Correction, Prevention, and Nutrition to even the most neglected skin. . If you want the very best in anti-aging then look no further than the "Max Facial".
When finished, we don't forget your lips …we apply the balancing lip enhancement for moisture and to diminish fine lines.
---
Ormedic Facial ................ $75
---
SKIN TYPES: normal, dry/dehydrated, dull/tired, pregnant, menopausal, unbalanced, smoker's complexion. Restore the balance to your skin with this innovative facial combining the perfect marriage of organic ingredients with medical effectiveness. Even the most sensitive skin types will benefit tremendously from this soothing, yet highly effective organic cocktail of essential oils, botanical extracts and medical grade peptides. It will deliver the maximum restoration to tired, dull and lack of luster skin. The Ormedic Facial uses no chemicals, acids or parabens and is ideal for sensitive skin, pregnant women, and teens. When finished, we don't forget your lips…we apply the balancing lip enhancement for moisture and to diminish fine lines.
---
High Frequency Acne Facial ................ $85
---
SKIN TYPES: oily, acne prone, acne. This active clinical facial is designed to immediately treat all forms of acne. Salicylic Acid, enzymes, retinol & benzoyl peroxide synergistically work to effectively dissolve excess oils and superficial blemishes. This will deliver a deep cleansing, exfoliation scrub, steam, and a mask to loosen debris from the pore. This will then be followed by extractions, masque, moisturizer, and sunblock. You can expect clean, refreshed, healthy, beautiful oil-free skin in just one treatment.
We will also use a high frequency treatment High -frequency electrical current increases cell oxygenation, kills bacteria, relieves inflammation, and increases circulation aiding in healing.
---
Image Illuminating Facial ................ $75
---
This luxurious treatment diminishes dark spots by utilizing the latest innovations in lightening and exfoliating technologies. Skin tone is immediately improved, providing a glowing, radiant complexion instantly.
---
Image Signature Facelift (Peel w/Facial) ................ $105
---
This revolutionary treatment performed in four layers will change the image of your skin in just one application. Quench your skin with high doses of the most sophisticated forms of Vitamin C for extreme rejuvenation. Glycolic acid and gentle but highly active enzymes speed up cellular turnover to brighten, tighten and lighten your skin in just one treatment.
---
Image Perfection Lift (Peel w/Facial) ................ $120
---
Skin Types: Aging, Pigmentation, Acne. Peel Solution: Salicylic, Lactic, Retinol Resurfacing Solution. This is our "Jessner" type of peel that is our most powerful peel. We recommend only one of these peels per year. It is a highly effective and advanced treatment of acne, aging or pigmented skin. This triple effect resurfacing treatment delivers the ultimate in the perfection of your skin with a progressive treatment incorporating highly concentrated skin enhancers. And the exclusive blend of salicylic, lactic, resorcinol and retinol in a blend of peptides and plant derived stem cells creates "perfection" in addressing moderate to severe photo damage, deeper lines and wrinkles, as well as pigmentation disordered and acne. One single treatment in an easy 1-2-3 step self-neutralizing process will reveal ageless, glowing skin.
Day 1-2: skin is tight and shiny.
Day 2: skin is reddish brown in color, due to pigment lifting
Day 3-4-5: peeling.
Day 6: skin begins healing
---
O2 Oxygen Lift Facial (Peel w/Facial) ................ $99
---
This luxurious oxygen skin care treatment infuses oxygen, plant-derived stem cells, peptides and a high concentration of enzymatic botanicals into the skin leaving it luminous, refreshed and rejuvenated. This oxygen skin care process provides a revolutionary treatment to exfoliate, illuminate and oxygenate.

Papaya and pineapple enzymes exfoliate the surface of the skin. A cutting-edge effervescent masque oxygenates at the cellular level. Pure plant stem cell enhancer rejuvenates & prevents signs of aging. Tinted moisturizer illuminates & provides utmost environmental protection.
---
IMAGE I MASK: Biomolecular Anti-aging Radiance Mask
---
This next generation sheet mask is constructed from a unique, patented hydrogel technology, derived from red algae and carob tree, and is designed to increase the delivery of active ingredients into the skin. The breathable, 3-D design traps moisture, helping active ingredients to penetrate deeper into the skin. BENEFITS
The unique, anti-aging hydrogel mask infuses skin with a fusion of volcanic water, brightening botanicals, peptides and antioxidants for the ultimate youthful appearance and radiance. Increasing hydration, reducing fine lines and wrinkles, brightening and rejuvenating skin.
---
---
WAXING
Body Waxing
---
---
Facial Waxing
---
---
---
LASHES
Novalash® Medical Grade Eyelash Extensions ....... Full Set: $120 | Lash Fills: Starting at $45
---
NovaLash Lash Extensions are a glamorous new way to extend the length and thickness of natural eyelashes, and are a practical, convenient and beautiful alternative to the daily use of mascara. Unlike decades-old, traditional false lashes, lash extensions are the first innovation in lash lengthening that can be worn daily, without nightly removal. Because each tapered, synthetic lash is bonded to a single natural lash, the final result is of effortless glamour and difficult to detect even close up.
---
---
BOTOX®
BOTOX® Cosmetic ................ Starting at $12 per unit
---
With BOTOX® Cosmetic, clients can help enhance their beautiful smiles with smooth, youthful facial skin. After receiving this safe, effective treatment, clients begin to notice lines softening and fading away as the facial muscles relax. There is almost no downtime. You can get back to your daily activities, anticipating a fresher, younger look that can often last for months. Effects are not immediate and can take up to 14 days to appear.
---
---
MASSAGES
Heritage Signature Massages ........... Starting at $85
---
Indulge in pure relaxation heaven with a full-body luxurious experience. This stress-relieving, medium pressure technique, uses varied strokes of gliding and kneading to promote circulation and an overall sense of well-being from head to toe. (60 minutes or 90 minutes)
---
---
HYDRAFACIAL MD®
HydraFacial MD® ......... Starting at $199 per session
---
Perfect for all skin types. HydraFacial MD® is a medical grade, non-surgical, non-invasive, multistep treatment that combines the benefits of next-level hydradermabrasion, a chemical peel, painless extractions, and special delivery of Antioxidants, Hyaluronic Acid, Peptides. It does all of this in one quick treatment that delivers immediate, noticeable results, without any discomfort, downtime, or irritation. It's great for all skin types and highly effective at improving overall skin health while addressing issues like fine lines & wrinkles, elasticity & firmness, tone & vibrancy, skin texture, congested & oily skin, brown spots, enlarged pores, and more.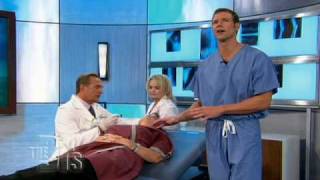 ---
---
PACKAGES
Spa Packages
---
Four (4) HydraFacial Treatments for $595 .......... Total Savings: $205
---
---